Drittes Reich Eisenguss-Plakette, Lauchhammer, v. Hörnlein, a.d. Russlandfeldzug, Hitlerzitat 1941 EF
Description
Drittes Reich 1941
Grade: EF | Abbreviations
Material: non-precious
145 x 90mm, mit Zitat von Adolf Hitler, Hitler Zitat; selten!

Einseitige Eisengußplakette 1941 (Lauchhammer). Russlandfeldzug . Auf Felsen stehender Adler über 5 Zeilen Hitlerzitat / Aufhängevorrichtung




Because of our Pentecost Vacation from May 22th . 2015 – May 26 th 2015 we will not be able to dispatch any items within this period. Thank you very much for your comprehension.

Please consider that emails cannot be answered either.

You can certainly place your orders as usual as long as you accept the late dispatch (not before May 27th 2015)

We wish you happy holidays





Important payment information for customers who live outside the European Union:


ACCORDING TO PRIOR AGREEMENT we offer payment through PayPal™ for selected customers who live outside the E.U. Please, contact us BEFORE buying!

In case of paying by bank transfer, customers (who live outside the E.U.) have to ensure that the total billing amount will be credited our account. They have to ensure that any fees that may arise will be paid by them.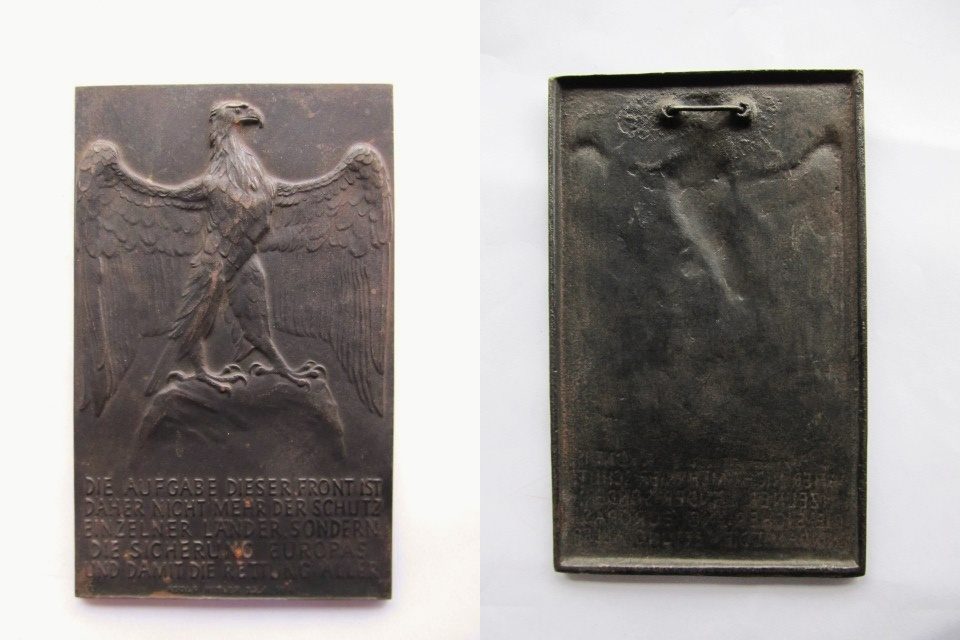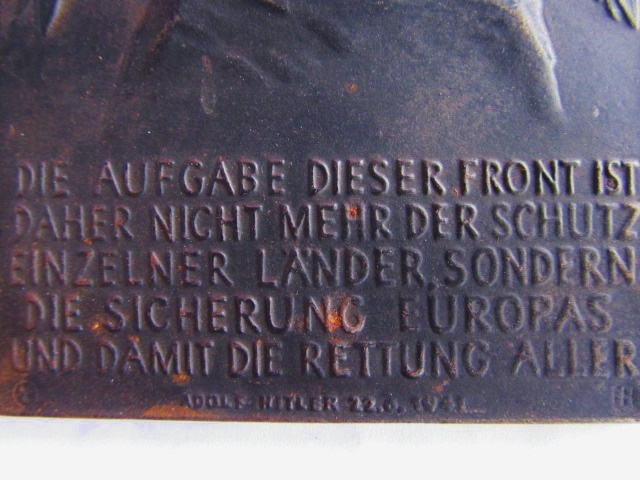 Link to this item:
Shipping fees
Country
up to

100,00 EUR

100,00 EUR

to

500,00 EUR

500,00 EUR

to

1500,00 EUR

over

1500,00 EUR

Germany

5,00 EUR

7,00 EUR

7,00 EUR

Free shipping
European Union, other countries

15,00 EUR

15,00 EUR

15,00 EUR

15,00 EUR

World, other countries

15,00 EUR

15,00 EUR

25,00 EUR

25,00 EUR